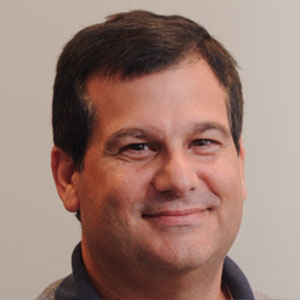 Scott Orr began his career at IUPUI in 1988 when he joined what later became known as the Computer Network Center within the School of Engineering and Technology. He played a key role in its mission to provide computer and networking support for academic and research efforts and during his final year there, served as the Acting Manager.
He then left IUPUI briefly to work for Commnet Plus, Inc. where he provided firewall consulting services for companies including Indianapolis Power & Light Company and North American Van Lines. He returned to IUPUI in 1997 to oversee all aspects of computing services within the Computer Science department.
Scott has also served as an Adjunct Faculty member for both the Computer Science and Computer and Information Technology departments, teaching courses in Network Security and System Administration. He is a technical editor for many books in these fields and has authored several chapters on networking, system administration, and security. He also serves as the IUPUI liaison to USENIX, an organization established in 1975 that brings together scientists, engineers, system administrators, and technicians to develop cutting edge information technologies. Much of his involvement is with the System Administrators Guild (SAGE), a special technical group focusing on all aspects of IT management.
Scott holds a B.S. degree in Computer Science from Rose-Hulman Institute of Technology and is currently pursuing his graduate degree in Computer Science from Purdue University (IUPUI).